May 13th, 2011 |
Author:
Alex
|
1 Comment »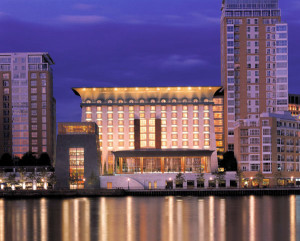 While our friends' place in London was very nice (and about three times the size of our tiny place in NYC), I took the opportunity while out there to visit a few hotels and restaurants for Swell City Guide. We spent a night at the fantastic Four Seasons Canary Wharf (see photo), which had an excellent view of the Thames and a room that may have been three times the size of our friends' apartment. One of the best discoveries was the amazing Thames Clipper right nearby that gets you across the city fast, cheap and with much better scenery than the Underground. While there, we ate at the hotel's restaurant, Quadrato, enjoying its special brand of Italian tapas (and some of the best tiramisu I've ever tasted).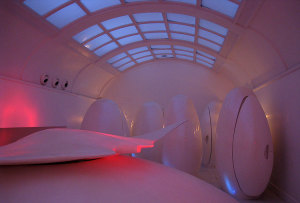 We also enjoyed a meal at the restaurant/art gallery Sketch in Mayfair. Yes, the food was great, but they had by far the coolest bathrooms I've ever seen—sort of a luxury pod, with each playing its own soundtrack. It felt like your own personal Fortress of Solitude.
We also managed to swing a weekend trip to Glasgow, where we spent a night at the Malmaison Glasgow as well as the Hotel du Vin Glasgow. The highlight was a meal at Glasgow's famed Two Fat Ladies' The Buttery where I learned that scallops and blood pudding make an amazing combination.
---